Your built-in marketing managers.
We help you tell your story and expand your reach with a range of marketing services.
Marketing Strategy & Consultation
The first step is understanding what you are, who your audience is, and the most effective way to reach them. We work to understand your needs and goals and tailor our output to be a flawless extension of the business.
Brand Assessment & Development
We help you evaluate your current brand assets (logos, colors, taglines, images) and identify how you can leverage your current brand or make changes to reach more customers.
Social media content isn't just content; it needs to drive demand for your product or service while being informative and entertaining. We manage your social media platforms and create content (as much or as little as you like) that does the work.
Starting a new service? Running a promotion? We have the skills to execute your print and digital campaigns. This includes know-how in email campaigns, SEO, Google PPC, landing pages, video, and social media advertising.
Writing & Content Generation
Stay relevant in the eyes of your audience (and search engines) with blogs and newsletters we research and write.
Marketing Project Management
We help you juggle the myriad marketing projects on your plate, from creating a new website to updating signage at your facility. We work with other agencies and vendors to ensure you have a seamless experience and solid end project.
From updating your current website to starting a new website from scratch we offer custom answers to your small business problems
What our clients are saying

"Total Solutions helped me with rebranding the clinic and has taken social media maintenance off my hands. They also keep the clinic relevant by providing regular blog content. They've freed up my time for continued business development."
Sue Hartman
Veterinarian & Owner / Klein Animal Clinic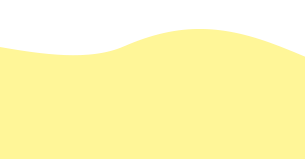 In the non-profit sector, maintaining lean budgets and high expectations is a delicate balance. Our partnership with Total Solutions has allowed us to have both."
Jen Dobrunz
Executive Director / Quad Cities Cultural Trust

Total Solutions helps daily take a huge weight off my shoulders when they say, "Yes, we can help with that!" They are so creative and experienced in marketing, they help take my vision and turn it into reality. I call them my Dream Team because they are AMAZING!! If you've been searching for help running your business, don't look any further. You won't regret going with Total Solutions!
Nancy DeJulius
Owner & Stylist / B.Rose Boutique