Your tech should work as hard as you do.
While we manage your IT, you can spend your time developing new products or services, meeting with more customers, or expanding into new markets to help your company reach its full potential.
Anti-Virus/Malware Protection
In today's high-tech connected world, it's mandatory to have a good anti-virus/malware protection solution in place. We select, install, and maintain anti-virus protection.
Protect your business from online predators, bugs, and viruses. Firewalls are a key element in linking remote sites and remote users to your main office via VPN (Virtual Private Network) tunnels, which also offer email security to keep viruses, malware, and ransomware out of your network.
We utilize one of the leading backup solutions in the IT industry to give you peace of mind with your irreplaceable data. With affordable monthly pricing options, we can deliver solutions to your network. Eliminate the stress, lost time, and cost of losing your valuable work data/files.
We support existing email servers, as well as implement new email solutions, by ensuring the safe transfer off all of your emails, contacts, and calendar events. We also partner with a leading anti-spam/anti-malware vendor to eliminate most of the junk before it reaches your inbox.
Hardware/Software Implementation
Whether you need a new server or are upgrading your users' workstations, we can configure a solution to fit your needs. We work with your software vendor to ensure a smooth deployment with less downtime for users.
Keep multiple computers networked together running smoothly for uninterrupted communication among all of your team members.
Remote and Onsite Desktop Support
We help solve your issue whether it's on location or off-site. We offer an easy-to-use system to track and respond to issues quickly and efficiently.
We maintain a secure line for all work conducted off-site. This may be over a VPN connection or a secure remote control tool.
We manage your server and workstation updates by deploying a management solution to keep your systems current and help alleviate the endless stream of vulnerabilities in the software.
Never lose focus on your business because of a technology issue again
What our clients are saying

Klein Animal Clinic received a total overhaul of our IT system. The updated integration of technical software with lab functions enables a much more efficient and cost-effective business model. Total Solutions has been there every step of the way. When occasional glitches arise, the IT department very quickly responds and relieves my stress so I can continue to provide excellent animal care."
Sue Hartman
Veterinarian & Owner / Klein Animal Clinic

Using Total Solutions for my accounting and payroll allows me to focus on growing my business."
Jake Eikenberry
Owner / Freshii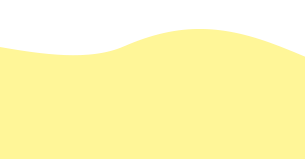 In the non-profit sector, maintaining lean budgets and high expectations is a delicate balance. Our partnership with Total Solutions has allowed us to have both."
Jen Dobrunz
Executive Director / Quad Cities Cultural Trust