Accessible, Reliable HR Consulting
We are in your buildings and at your benefits meetings. We know your employees' names and they know ours! Our clients trust us to guide them through their stickiest situations, help them hire and train their brand-new employees, and call us when they just need a listening ear.
Benefits Administration and Total Compensation
We can help roll out your existing employee benefits plan or assist in selecting a new one. We are your employees' resource for open enrollment and all year long questions that arise when it comes to their benefits and how to use them. We also advise business owners on their total rewards programs and make recommendations for staying competitive for salary and other offerings.
Human Resources Consulting
HR compliance is one of the number one reasons business owners call us…usually when a situation has gone awry. We're here for you then and also in proactive ways to keep you and your employees out of trouble. Our team keeps up-to-date on HR news so you don't have to; we roll it out before you can send us an email saying, "Do I need to worry about this?"
Employee Handbooks and Policies
We can create your employee handbook and reference guide for your employees and review your current policies to ensure they comply with new state and federal regulations.
We make sure your new employees are properly trained and documentation is completed according to the job requirements.
We help your employees and employers navigate the unemployment claim process and assist with furloughs or layoffs, if they occur. We answer the phone when the unemployment office calls, and if necessary, participate in unemployment hearings in your behalf.
We are a full-service recruitment team. This includes active and passive searches, including creating inclusive job descriptions, advertising your company and open roles, researching candidates, managing the interview process, salary negotiation, and offer extension.
We ensure that job descriptions are inclusive, clear, thorough, and appealing to job seekers to bring you a diverse applicant pool to fit your organization's talent needs.
We assist with creating performance management processes across your organization, from employee development plans, disciplinary action assistance and tracking, year-end reviews, and manager training.
Human Resources Within Reach
What our clients are saying

When I started my business four years ago, I quickly learned I was in over my head on some of the accounting and human resources. I didn't have enough work to hire somebody full time, so Total Solutions was a good option to get 5-10 hours a week of help. They handle the complicated employment issues and blend seamlessly with my company. Sometimes I forget they are not my employees because they are so responsive."
Mike Smutz
Owner / QC Roof Drs.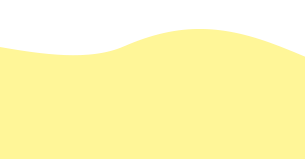 In the non-profit sector, maintaining lean budgets and high expectations is a delicate balance. Our partnership with Total Solutions has allowed us to have both."
Jen Dobrunz
Executive Director / Quad Cities Cultural Trust